Welcome to our career site, happy to see you here!
We believe in
Focusing on people, purpose, and simplicity. The primary thing about technology is that it should be secondary. It shall solve and streamline what we want to achieve, and not complicate things. We think it is necessary and invaluable to constantly explore and discover reality rather than following a map. Would you agree?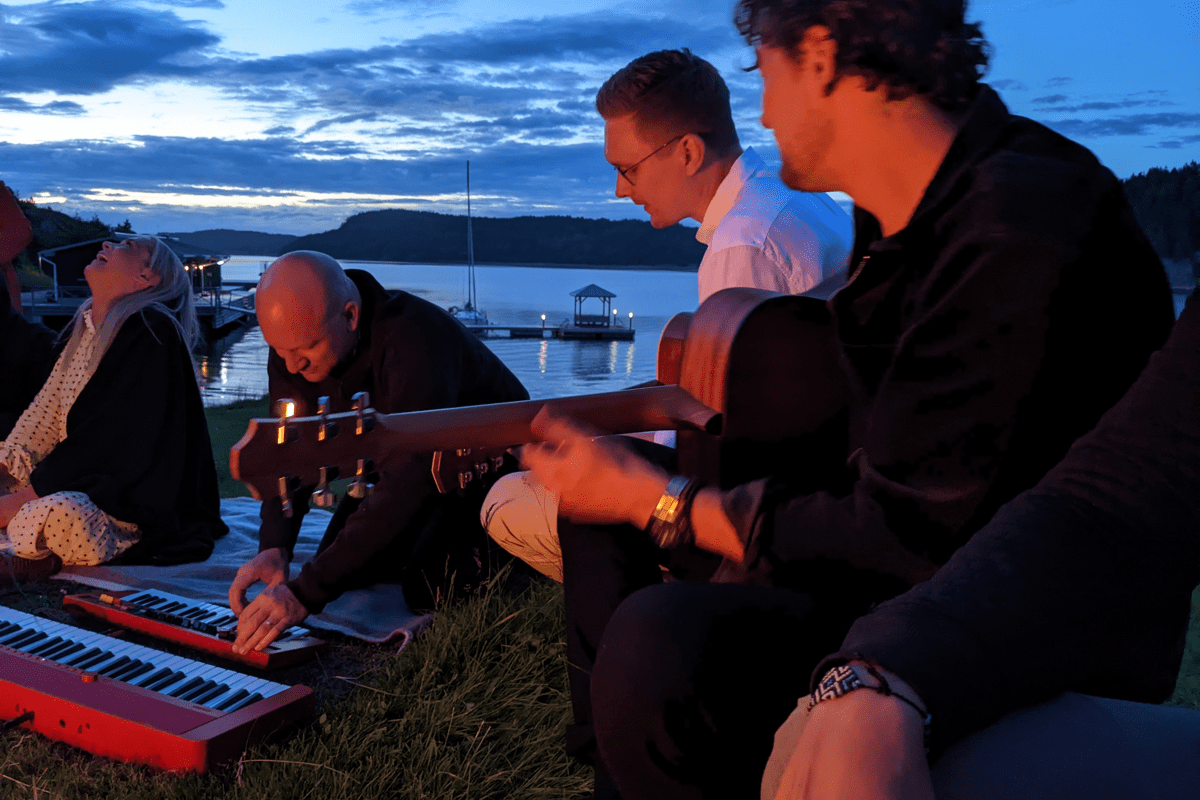 We enjoy being different
Building Textalk is not about disrupting the market, scaling quickly, or generating profits for venture capitalists. Instead, building Textalk is about ensuring sustainable growth so that we can continue contributing to a better day-to-day life for everyone who uses our solutions and for all of us that spend our time making them.
We are a remote-first company with team members spread over eight countries. We're completely self-funded, with no external shareholders or VCs influencing our decisions. We plan to stay small, where everyone on the team takes the opportunity to grow personally into new areas as our company grows and the skills needed change with it.
What brings us together at Textalk is our genuine interest in lifelong learning, the opportunity to do meaningful things for others, the encouragement to take the time to ignite passion - and the freedom to make better decisions on how to get the most out of our short time on earth.
Textalk, for all of us, shall be time well spent 💜
- Jens Halvarsson CEO

Workplace & Culture
We have the stability and knowledge of a company that dates back to 1979.
But we are just as curious, flexible, and enthusiastic as a 2-year-old.

We want to offer a unique workplace where we create fun and memorable moments.
We want you to feel respected, valued, and able to be your true self.
We invest a lot in our employee experience, keep reading, and below you will find out what we could offer you.
Our mission
Is to create meaningful transactions and accessible communication. The internet still changes how we buy products and how we consume content. Many are struggling to change with it.

Today, creators and companies rely on big platforms to sell their products and monetize their content. This reliance results in a fraught competition to survive in the short term rather than building own communities to be less vulnerable in the daily battles with the ever-changing platform algorithms.

At Textalk, we're a small yet powerful team creating affordable, accessible tools that enable creators, agencies, and companies to build solid communities where meaningful transactions and successful communication happen.
What we do
We are world leaders in media solutions for the blind, visually impaired, and other people with special needs for accessibility.
We serve the publishing industry with solutions for content extraction, archiving, and omnichannel publishing. We develop publishing tools focusing on content, e-papers, web, and apps.

Here you can read more about our publishing platform Prenly
We are e-commerce experts that developed one of the most popular e-commerce platforms in the Nordics, Abicart.

What we can offer you
💰 Competitive salary

Market salary based on role, experience, and location. In addition to a monthly salary, you will be a part of our peer-to-peer reward program, where you can receive badges that can be exchanged for various incentives such as a one-time bonus or extra vacation days.

🌍 Work from anywhere

From your home office, café, or your endless travels. You're ready as long as you have a good internet connection and stay in time zones where you and your team can still collaborate.

💻 Hardware included

We pay for a laptop of your choice and the test devices, software, and gadgets you might need to fulfill your work. We will also provide you with a 5000 SEK home workspace setup budget.

🏢 Co-working covered

If you need a change of scenery or need to fill up with energy from people in your physical surrounding (and are more than a 1-hour drive to our own offices), we'll help pay for a place in a co-working space near you.

📚 Personal development

We encourage everyone to sharpen their skills, dig deeper into an area of expertise, or learn new things that broaden their skillset. We give you a 2000 SEK yearly budget for online courses, books, etc.

🧘‍♀️ Wellbeing

We care about your physical and mental health; we give you a 5000 SEK budget for a yearly health care allowance and provide insurance focusing on preventive care and access to private medical care within 24 hrs. *There may be local deviations depending on your country of residence.

🏖 Team gatherings

Twice a year, in the beginning, and after summer, we meet IRL in places where the food is good, and the weather is seasonally appropriate for lots of fun activities and memorable hangouts.

🎯 Meeting-free focus

We aim to work with more asynchronous communication to keep our calendars empty and leave plenty of space for focusing on work that matters.

🎄 Additional paid vacation

We close the office over Christmas and new year, and everyone gets paid days off in addition to their vacation.
Already working at Textalk?
Let's recruit together and find your next colleague.